Congratulations to the boys cross country team and to Liz Edler for qualifying for state! Go Eagles!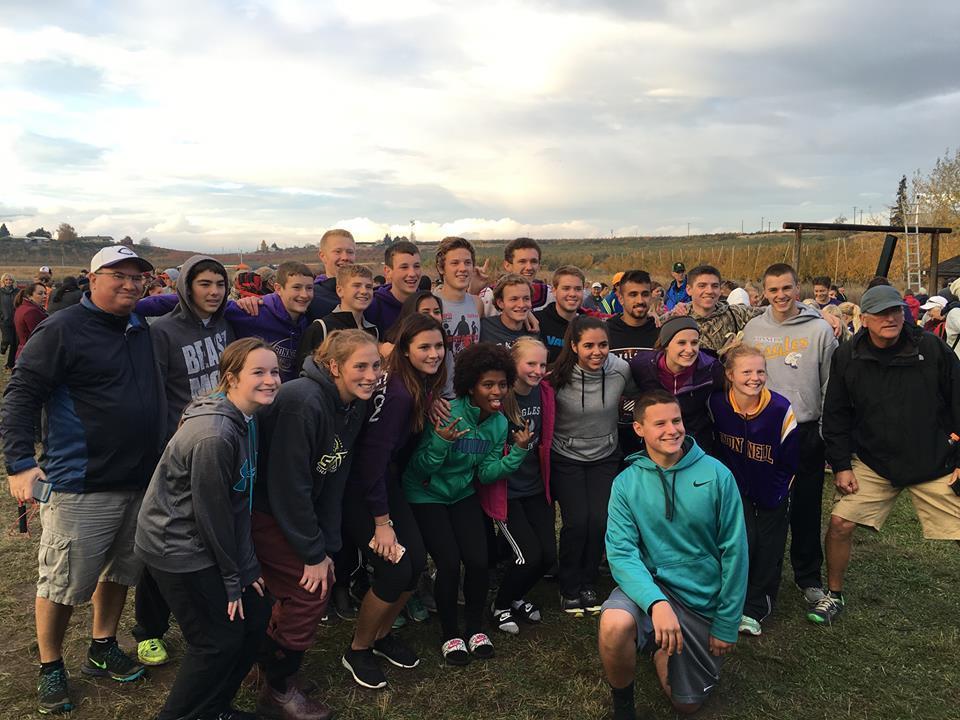 Reminder that there is no school on Monday, October 31st. It is a staff inservice day.

Red ribbon, drug and alcohol awareness week at CHS. Lunchtime activities with an end of the week assembly by a county police officer.
The Reptile Man is at Connell Elementary! Always a favorite. He is doing a Family Show tonight from 6:30-7:30 in the CE gym.
The Goodwill trailer is here, a fundraiser for Connell Elementary. It will be here Tues, Wed, Thurs, and is parked West of the school.
Reminder that student conferences are this week. Wednesday is an early release day and there is no school on Thursday, Friday or Monday.
Mesa students creating lego alligators with a computer program
Homecoming Court 2016
Royalty dance at Homecoming 2016
CHS C squad volleyball wins GHS Spikefest 2016!

Volleyball wins in 4 games against Riverview. Great job girls.

Seniors win Wed dodgeball game. Congrats!!

The man made chair... Soph and Juniors work hard to stay up.

The excitement of CHS homecoming week. The Royalty game proved to be close...
Reminder that the Mesa Elementary Title I Parent Involvement Meeting is tomorrow at 6:00 pm!
Plastic water bottle and lid, designed and "printed" by OJH students using Computer Assisted Design and their new 3D printer!
Congratulations to the four new members of the NFSD GLAD Training Team-Rebecca Estock, Maxine Hicks, Bonita Kroontje and Kimberly Brandner!
The students at Mesa Elementary worked hard last week and put on a great performance of Peter Pan, presented by Missoula Children's Theatre.

Great effort by all of the Cross Country team members at Cascade, Leavenworth. They all conquered the big hill 3 times.😀😀
Eagles in pink beat Warden in 3 sets. Way to go Eagles!