\r\n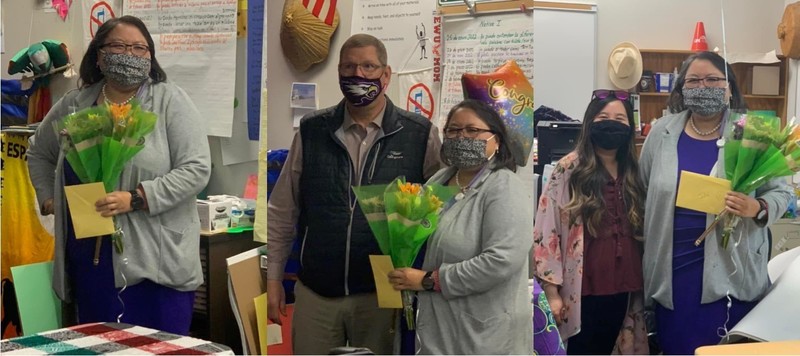 \r\n
Congratulations to Julie Nunsit for being honored as the recipient of the 2022 Crystal Apple Award for Excellence in Education. This award recognizes Mrs. Nunsit's dedication and impact to education throughout her years working in NFSD.
Julie has taught in the district for over 30 years. Her specialty is helping transitioning students learn to read and write English. She also teaches Native Spanish language classes.
\r\n
It is super special that she gets to teach at CHS with her daughter, Jadenna Salas!
Congratulations Julie!