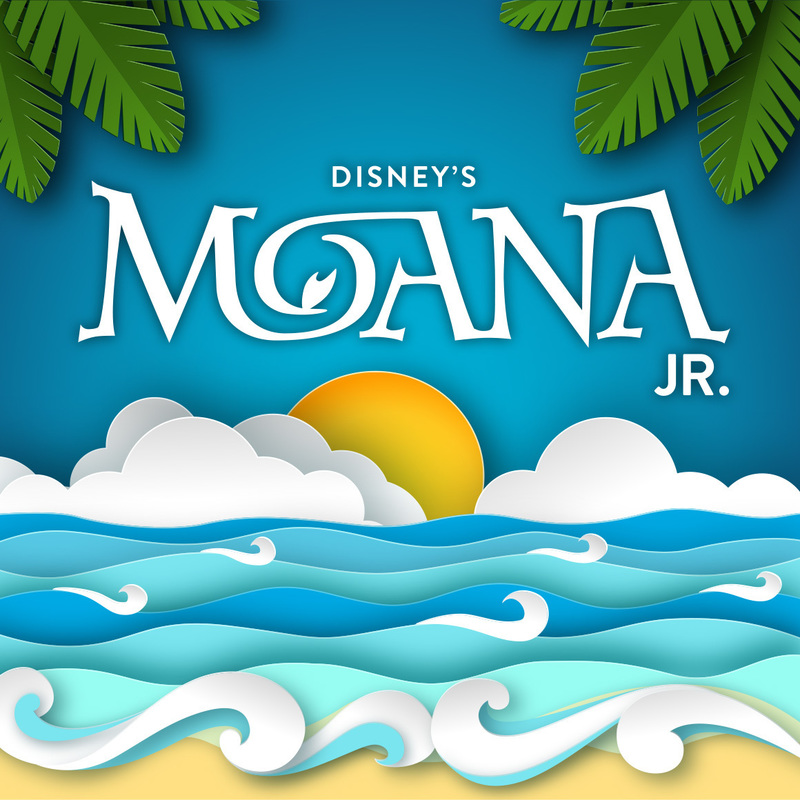 Under the direction of Miss Michelle McNaughton, Connell High School presents Disney's Moana JR, a musical stage adaptation of the heartwarming 2016 movie. Performances will be November 18-20 in the high school auditorium at 7 p.m., with an additional matinee performance at 2 p.m. November 20. Moana (Kiera Lagunas) and Maui (McKay Selbe) lead an all-star cast including Brandon Naef as Chief Tui, Izzy Chase as Gramma Tala, Jarin Olsen as Hei Hei, Spencer Harris as Pua, Adrianna Powers as Te Fiti/Te Ka, Daisy Borba as Sina, and Andrew Kelly, Jacob Davidson, and Joseph Browning as Tomatoa and his right and left claws. Chief Ancestors Hannah Estock, Joseph Freeman, and Marcus Casper also head a talented ensemble featuring Amy and Megan Coulsey, Rachel Eden, Gladys Flores, Emma & Hanna Griffin, Madelyn Hogan, Mikaydi & Molly Hokanson, Eliza Kelly, Levi Loeber, Kylee Nef, Kennadee Nielson, Estela Sandoval, Preston Schwendiman, and Sofia Zepeda.
Due to Covid restrictions, only 200 tickets will be sold for each performance. Tickets may be purchased beginning November 15 in the high school office and at the door, until the maximum number of available tickets has been sold for each performance. Attendees are encouraged to purchase tickets early. Tickets are $5 for students and sr. citizens. $10 for adults, and $25 for a family. Preschool children are free, but are included in the 200 maximum seating occupancy.
Disney's Moana Jr. is presented through special arrangement with Music Theatre International (MTI). All authorized performance materials are also supplied by MTI. www.mtishows.com.