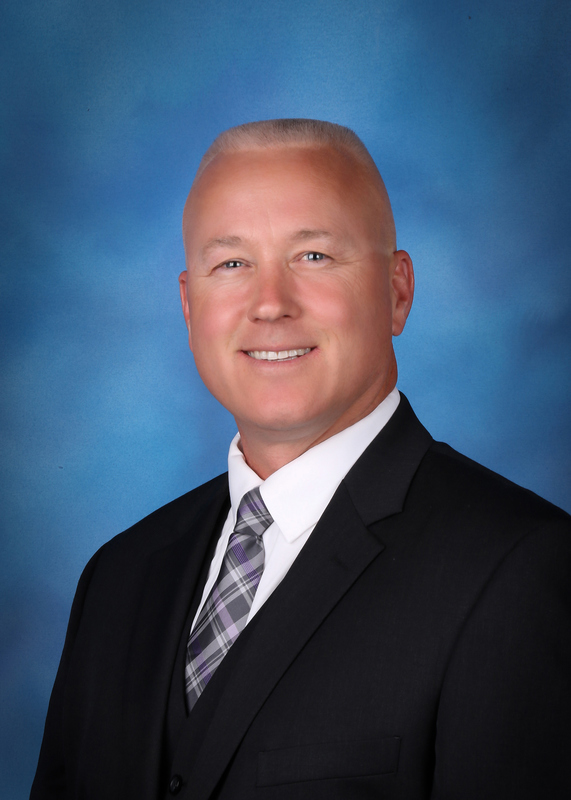 Reopening Update 8-11-20
NFSD Begins School Year in Distance Learning
Despite our hopes and all of our planning work over the last several months to start the school year with in-person instruction, the North Franklin School District will open school for the fall of 2020 in the distance learning model based on the guidelines set for Washington schools by the governor and the state superintendent. Some of you may be wondering how this fall will be different from last spring's distance learning. Our updated distance learning plan will include many improvements such as:
- Specific times scheduled for each period/subject
- In-person instruction provided for small groups of students
- Instruction in a variety of formats including live video, recorded video, and packets
- Mandatory attendance and participation of all students
- Daily scheduled office hours for staff to provide consistent contact and staff on-site working from buildings
Principals will be communicating their building specific plans and schedules in the coming week in order to provide families time to prepare before the first day of school on August 31st. The first week of school will be individual and small group conferences/orientation to ensure students have the appropriate devices, internet access, usernames and passwords, course expectations, teacher expectations, and the opportunity to meet their teachers face to face prior to beginning remote learning. Additionally, while your student is meeting with our staff, we will take the time to explain the expectations and protocols for when we return to in-person instruction as the COVID-19 situation improves. Someone from the school will be reaching out to your family to schedule your student's participation in this orientation.
Our ultimate goal is to get the children of our community back in our schools for face to face instruction, in a safe and healthy manner, and we will transition to that plan at the first opportunity when the county and state health departments give us the approval.
Thank you for your patience as we have worked through this difficult time.
Kids First, Education Always
Jim Jacobs
---
Reapertura de la actualización 8-11-20
NFSD comienza el año escolar en educación a distancia
A pesar de nuestras esperanzas y de todo nuestro trabajo de planificación durante los últimos meses para comenzar el año escolar con instrucción en persona, el Distrito Escolar de North Franklin abrirá escuelas para el otoño de 2020 en el modelo de aprendizaje a distancia basado en las pautas establecidas para Washington. escuelas por el gobernador y el superintendente estatal. Algunos de ustedes se estarán preguntando en qué se diferenciará este otoño del aprendizaje a distancia de la primavera pasada. Nuestro plan de aprendizaje a distancia actualizado incluirá muchas mejoras como:
- Horarios específicos programados para cada período / asignatura
- Instrucción en persona proporcionada para pequeños grupos de estudiantes
- Instrucción en una variedad de formatos que incluyen video en vivo, video grabado y paquetes
- Asistencia y participación obligatoria de todos los estudiantes.
- Horas de oficina programadas diariamente para que el personal proporcione un contacto constante y personal que trabaja en el lugar desde los edificios
Los directores comunicarán los planes y horarios específicos de su edificio durante la próxima semana para que las familias tengan tiempo para prepararse antes del primer día de clases el 31 de agosto. La primera semana de clases serán conferencias / orientación individuales y en grupos pequeños para garantizar que los estudiantes tengan los dispositivos apropiados, acceso a Internet, nombres de usuario y contraseñas, expectativas del curso, expectativas de los maestros y la oportunidad de conocer a sus maestros cara a cara antes de comenzar el aprendizaje remoto. . Además, mientras su estudiante se reúne con nuestro personal, nos tomaremos el tiempo para explicar las expectativas y los protocolos para cuando regresemos a la instrucción en persona a medida que mejore la situación de COVID-19. Alguien de la escuela se comunicará con su familia para programar la participación de su estudiante en esta orientación.
Nuestro objetivo final es que los niños de nuestra comunidad regresen a nuestras escuelas para recibir instrucción cara a cara, de una manera segura y saludable, y haremos la transición a ese plan en la primera oportunidad cuando los departamentos de salud del condado y del estado nos den su aprobación. .
Gracias por su paciencia mientras hemos superado este momento difícil.