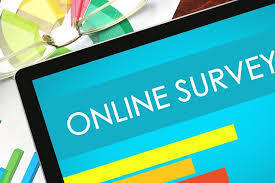 The North Franklin School District's priority is to put the needs of students, families, and staff first and education always. We are an educational organization, that's what we do. But if we don't meet the needs of our students, families and staff - the humans we serve - we won't be able to accomplish our mission. In order to create the best plan for reopening schools in the fall, we need students, families and staff to provide us with their input to assist us in our planning efforts. Thank you in advance for participating in this short survey to assist in guiding our decision making.
Survey Link - https://forms.gle/GBpTr7nnRXJ1vXYV8
Survey closes at 5 p.m. on June 7.
---
La prioridad del Distrito Escolar de North Franklin es poner las necesidades de los estudiantes, las familias y el personal primero y la educación siempre. Somos una organización educativa, eso es lo que hacemos. Pero si no satisfacemos las necesidades de nuestros estudiantes, familias y personal, los humanos a los que servimos, no podremos cumplir nuestra misión. Para crear el mejor plan para reabrir las escuelas en el otoño, necesitamos que los estudiantes, las familias y el personal nos brinden su opinión para ayudarnos en nuestros esfuerzos de planificación. Gracias de antemano por participar en esta breve encuesta para ayudarnos a guiar nuestra toma de decisiones.
La encuesta cierra a las 5 p.m. el 7 de junio.