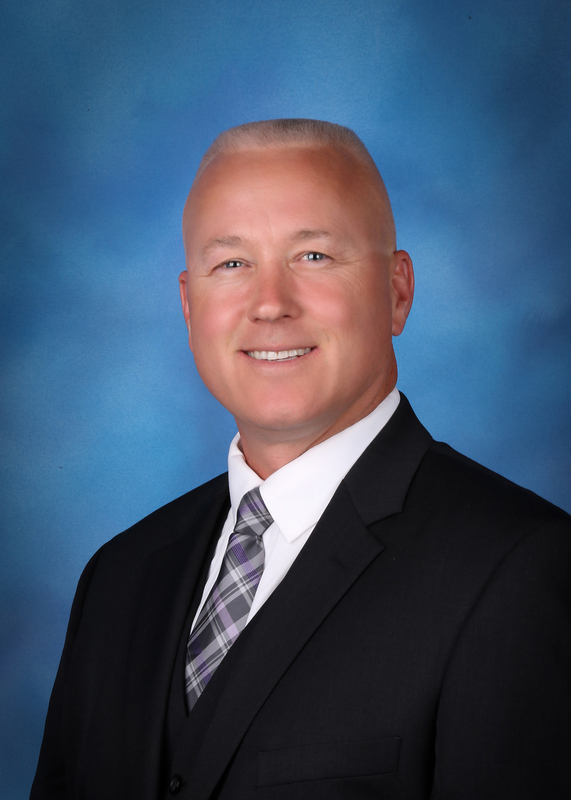 Good afternoon NFSD Neighborhood,
3 - 2 - 1!!!!!
I never do a countdown as the school year winds down, but this is quite a different year and it calls for different action! So, here is a short countdown as we head into a long weekend:
"3" - as in THREE weeks left in the school year for everyone from kindergarten to eleventh grade. Everyone from principals to teachers to parents and students have done a tremendous job of adapting to the continuous learning model that we have been forced into by the closure of our school buildings. I've attended Zoom meetings full of kids, on-line office hours with math teachers, seen thousands of learning packets distributed, and I've watched YouTube and Screencastify videos of lessons that range from cooking with fractions to throwing techniques and strength training. With three weeks left in this extremely unique school year, I challenge every one of you to take a deep breath this Memorial Day weekend, stretch out your teaching and learning legs one more time, and get ready for the final sprint to the June 12th finish line. Stay strong, stay motivated, stay engaged, and stay with us until we reach the end!
"2" - as in TWO weeks left until graduation and TWO "hot topics" everyone is talking about right now:
Hot topic number one is graduation ceremonies for our high schools. Our high school administrators have gathered input, communicated and collaborated with students, parents, local officials and the county health department to plan graduation ceremonies that not only meet the requirements of the governor and the state health department, but also honor our graduates and meet the specific desires and needs of our community. The details of these "drive through" graduation ceremonies can be found on the high school and district facebook pages. I encourage the entire community to participate in whatever capacity they can, whether that is by lining the streets of Connell and observing from their cars on the night of June 5th, honking and waving as you drive by any house with a purple Class of 2020 graduate yard sign, or just posting encouraging comments on social media between now and then. There are many ways our community can and will celebrate our graduates while still maintaining appropriate social distancing and helping the high school staff in creating a memorable, but safe, ceremony for our graduates.
Hot topic number two is what school will look like in the fall of 2020. The NFSD recognizes the difficulties, frustrations and deficiencies in the continuous learning model we have adopted during the closure of our buildings and want nothing more than to be able to resume normal school operations in the fall of 2020. Unfortunately, we won't get guidance from OSPI about what the fall might look like in our district until approximately June 12th. OSPI has put together a "Work Group" to look at health data, recommendations from a wide variety of experts and different potential options for how to safely reopen schools. They are supposed to be done and have recommendations and guidance published to school districts across the state by June 12th. Once we receive that report, we will be able to move forward with developing a concrete plan for our district. Please keep an eye out for more information in June and rest assured that our priorities are the same as yours - we want our students back in our buildings, receiving a top-notch education, delivered face-to-face and in person, by the staff members of our NFSD Neighborhood!
"1" - as in ONE school year we will never forget, ONE incredibly resilient group of students, staff and parents, and ONE incredible community that bands together in support and remains positive even in the face of adversity. If we didn't have the NFSD neighborhood to lean on, live in, and love on, then we might be filled with doubt as we push through these next three weeks and begin to plan and discuss the future. However, ONE thing that we have working in our favor is an incredible community made up of four small towns with unique needs, but a common goal - a top notch education for their children that results in students graduating and being prepared for work, military and/or college. We'll stay focused on that common goal, we'll continue to work together as a community, and we will not only persevere, but we will prosper thanks to the NFSD Neighborhood. And that is Number One!!!
Thank you!
Kids First, Education Always Jim Jacobs
---
Buenas tardes Barrio NFSD,

3 - 2 - 1 !!!!!
Nunca hago una cuenta regresiva ya que el año escolar termina, ¡pero este es un año bastante diferente y requiere una acción diferente! Entonces, aquí hay una breve cuenta regresiva mientras nos dirigimos a un largo fin de semana:
"3" - como en TRES semanas restantes en el año escolar para todos, desde el jardín de niños hasta el undécimo grado. Todos, desde los directores hasta los maestros, los padres y los estudiantes, han hecho un gran trabajo al adaptarse al modelo de aprendizaje continuo al que nos hemos visto obligados por el cierre de nuestros edificios escolares. Asistí a reuniones de Zoom llenas de niños, horas de oficina en línea con maestros de matemáticas, vi miles de paquetes de aprendizaje distribuidos, y vi videos de YouTube y Screencastify de lecciones que van desde cocinar con fracciones hasta técnicas de lanzamiento y entrenamiento de fuerza. Con tres semanas restantes en este año escolar extremadamente único, los desafío a todos a respirar profundamente este fin de semana del Día de los Caídos, estirar sus piernas de enseñanza y aprendizaje una vez más y prepararse para el sprint final hasta el 12 de junio. línea. ¡Mantente fuerte, motivado, comprometido y quédate con nosotros hasta que lleguemos al final!
"2": como quedan DOS semanas hasta la graduación y DOS "temas candentes" de los que todo el mundo habla en este momento:
El tema número uno es las ceremonias de graduación de nuestras escuelas secundarias. Nuestros administradores de escuelas secundarias han reunido aportes, se han comunicado y han colaborado con estudiantes, padres, funcionarios locales y el departamento de salud del condado para planificar ceremonias de graduación que no solo cumplan con los requisitos del gobernador y el departamento de salud del estado, sino que también honren a nuestros graduados y cumplan con el deseos y necesidades específicas de nuestra comunidad. Los detalles de estas ceremonias de graduación "drive through" se pueden encontrar en las páginas de facebook de la escuela secundaria y del distrito. Animo a toda la comunidad a participar en cualquier capacidad que puedan, ya sea alineando las calles de Connell y observando desde sus autos la noche del 5 de junio, tocando la bocina y saludando mientras conduces por cualquier casa con un graduado púrpura de la Clase 2020. cartel de patio, o simplemente publicar comentarios alentadores en las redes sociales de vez en cuando. Hay muchas maneras en que nuestra comunidad puede celebrar y celebrará a nuestros graduados mientras mantiene un distanciamiento social apropiado y ayuda al personal de la escuela secundaria a crear una ceremonia memorable, pero segura, para nuestros graduados.
El tema número dos es el aspecto que tendrá la escuela en el otoño de 2020. El NFSD reconoce las dificultades, frustraciones y deficiencias en el modelo de aprendizaje continuo que hemos adoptado durante el cierre de nuestros edificios y no queremos nada más que poder retomar la normalidad. operaciones escolares en el otoño de 2020. Desafortunadamente, no recibiremos orientación de OSPI sobre cómo podría ser la caída en nuestro distrito hasta aproximadamente el 12 de junio. OSPI ha reunido un "Grupo de trabajo" para analizar los datos de salud, recomendaciones de una amplia variedad de expertos y diferentes opciones potenciales sobre cómo reabrir las escuelas de manera segura. Se supone que deben hacerse y tener recomendaciones y orientación publicadas en los distritos escolares de todo el estado antes del 12 de junio. Una vez que recibamos ese informe, podremos seguir adelante con el desarrollo de un plan concreto para nuestro distrito. Esté atento para obtener más información en junio y tenga la seguridad de que nuestras prioridades son las mismas que las suyas: queremos que nuestros estudiantes regresen a nuestros edificios, que reciban una educación de primer nivel, entregados personalmente y personalmente. miembros del personal de nuestro vecindario NFSD!
"1" - como en UN año escolar que nunca olvidaremos, UN grupo increíblemente resistente de estudiantes, personal y padres, y UNA comunidad increíble que se une en apoyo y se mantiene positiva incluso ante la adversidad. Si no tuviéramos que apoyarnos, vivir y amar en el vecindario del NFSD, entonces podríamos estar llenos de dudas a medida que avanzamos durante las próximas tres semanas y comenzamos a planificar y discutir el futuro. Sin embargo, UNA cosa que tenemos a nuestro favor es una comunidad increíble compuesta por cuatro ciudades pequeñas con necesidades únicas, pero un objetivo común: una educación de primer nivel para sus hijos que resulte en que los estudiantes se gradúen y estén preparados para el trabajo, el servicio militar y / o universidad. Nos mantendremos enfocados en ese objetivo común, continuaremos trabajando juntos como comunidad, y no solo perseveraremos, sino que prosperaremos gracias al vecindario de NFSD. ¡Y ese es el número uno!
Gracias
Los niños primero, la educación siempre
Jim Jacobs