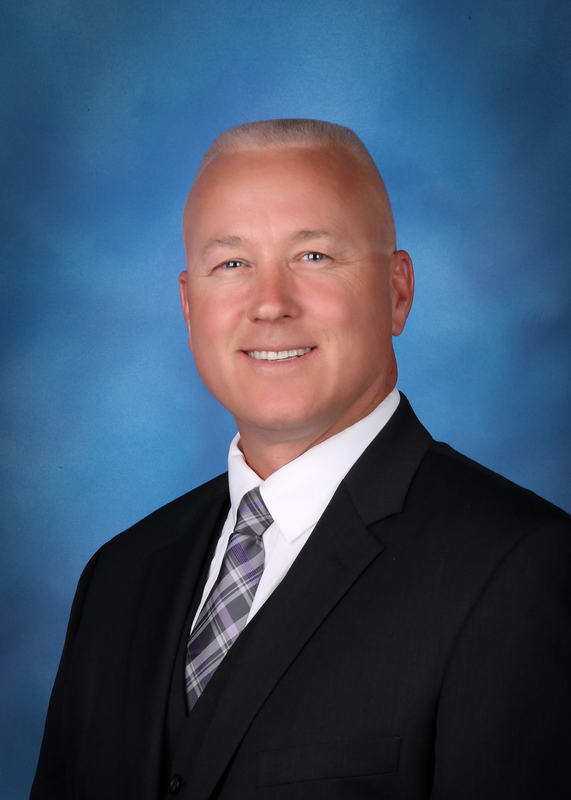 Good afternoon NFSD Neighborhood,
Monday afternoon, April 6th, Governor Jay Inslee announced that public schools in Washington would be closed to students for the remainder of the school year. Following that announcement and throughout this week I have met with building principals and program directors to conduct the complex planning that is required to transition the entire school district to a distance or remote learning model for the remainder of the school year. Principals and their building leadership teams have been working since then to plan for the unique needs of students at their grade level, in their content area, and in their corner of the "NFSD Neighborhood". On Monday, April 13th, the staff will have one last opportunity to access some professional development in "distance learning" before we dive into this new effort at education.
\r\n
Beginning next week, the North Franklin School District will commence with our plan for continuous learning. Due to the unique nature of the North Franklin School District we will use a "hybrid" model of distance learning combining the use of digital, on-line, tools where available, (especially in the upper grades), and hard copy assignments/packets/choice boards where needed, (especially in the lower grades). Your students' classroom teachers will be increasing their contacts with you as we progress into this new model of continuous learning and provide you with specific instructions, assignments, and resources in an attempt to meet your learning needs. We will improve "as we go" in implementing this new model of instruction. It is as new for us as it is for you.
\r\n
Teachers will be reaching out to students and families over the next several days to reconnect with you, find out how you and your students are doing, find out what is working well for you and what we need to adjust, and starting this new journey in learning through a completely different model than we have ever done before.
\r\n
Seniors - Class of 2020
\r\n
As of right now, your school year will officially end on June 5th as scheduled.
\r\n
Seniors who were on-track to graduate when schools closed as of March 16th need to continue engaging with their teachers and working on the assignments that are provided to them in the coming weeks. If these students who were on track do this, there should be no reason they won't receive a diploma at the end of the school year. If you don't stay engaged with your teachers, it is possible that you may be asked to make up time or assignments between June 5th and June 19th if necessary.
\r\n
Seniors who were not on-track to graduate when schools closed as of March 16th, will continue to work towards earning the credits needed to earn your diploma. Those of you in this category need to "double down" on make up work and extra credit in an effort to take advantage of this closure and graduate with your class.
\r\n
If you are unsure of your status, you should continue working with the CHS staff, completing assignments, and contact your guidance counselor as soon as possible to see what you need to complete in order to graduate.
\r\n
Seniors in Dual Credit classes will need to complete the courses online if they want the college credit.
\r\n
Graduation - Class of 2020:
\r\n
Unfortunately, at this time, it is unknown when or how a graduation ceremony will take place. However, the district intends to work with the senior class and their parents to develop a plan that honors the accomplishments of the Class of 2020 and serves as the culminating event of your public education as well as the beginning of the rest of your life. If you have ANY ideas or preferences, make sure you send them to the CHS administration and keep your eyes open for any input meetings or class discussions on this topic.
\r\n
Grades K - 11
\r\n
Your school year will officially end on June 19th because the State Superintendent extended the school year due to lost time during the school closure, unless the Governor, State Board of Education, or OSPI directs us otherwise.
\r\n
All students, grades K-11 are to continue engaging in their education through our continuous learning plan. You should expect to be contacted by your teachers by phone, email, google classroom, or class dojo as they transition from the governor's initial guidance of providing you make up and extra credit work to the guidance given upon full closure of the schools until June 19th.
\r\n
Thank you for your continued patience as we navigate together through these uncharted waters.
\r\n
Kids First, Education Always
\r\n
Jim Jacobs
El lunes 6 de abril por la tarde, el gobernador Jay Inslee anunció que las escuelas públicas en Washington permanecerían cerradas para los estudiantes por el resto del año escolar. Después de ese anuncio y durante esta semana, me he reunido con los directores de los edificios y los directores de programas para llevar a cabo la planificación compleja que se requiere para la transición de todo el distrito escolar a un modelo de aprendizaje a distancia o remoto durante el resto del año escolar. Los directores y sus equipos de liderazgo de construcción han estado trabajando desde entonces para planificar las necesidades únicas de los estudiantes en su nivel de grado, en su área de contenido y en su rincón del "Barrio de NFSD". El lunes 13 de abril, el personal tendrá una última oportunidad para acceder a un desarrollo profesional en "aprendizaje a distancia" antes de sumergirnos en este nuevo esfuerzo en educación.
\r\n
A partir de la próxima semana, el Distrito Escolar de North Franklin comenzará con nuestro plan de aprendizaje continuo. Debido a la naturaleza única del Distrito Escolar del Norte de Franklin, utilizaremos un modelo "híbrido" de educación a distancia que combina el uso de herramientas digitales, en línea, donde estén disponibles (especialmente en los grados superiores), y tareas / paquetes impresos / tableros de elección donde sea necesario (especialmente en los grados inferiores). Los maestros de clase de sus alumnos aumentarán sus contactos con usted a medida que avancemos en este nuevo modelo de aprendizaje continuo y le proporcionemos instrucciones, tareas y recursos específicos en un intento de satisfacer sus necesidades de aprendizaje. Mejoraremos "a medida que avanzamos" en la implementación de este nuevo modelo de instrucción. Es tan nuevo para nosotros como lo es para usted.
\r\n
Los maestros se comunicarán con los estudiantes y las familias durante los próximos días para reconectarse con usted, averiguar cómo les va a usted y a sus estudiantes, averiguar qué está funcionando bien para usted y qué necesitamos ajustar, y comenzar este nuevo viaje en aprendiendo a través de un modelo completamente diferente al que hemos hecho antes.
\r\n
Mayores - Clase de 2020
\r\n
A partir de ahora, su año escolar finalizará oficialmente el 5 de junio según lo programado.
\r\n
Las personas de la tercera edad que estaban en camino de graduarse cuando las escuelas cerraron el 16 de marzo deben continuar interactuando con sus maestros y trabajando en las tareas que se les proporcionan en las próximas semanas. Si estos estudiantes que estaban en camino hacen esto, no debería haber ninguna razón por la que no recibirán un diploma al final del año escolar. Si no te mantienes comprometido con tus maestros, es posible que se te pida que repongas tiempo o tareas entre el 5 y el 19 de junio si es necesario.
\r\n
Las personas mayores que no estaban en camino de graduarse cuando las escuelas cerraron el 16 de marzo, continuarán trabajando para obtener los créditos necesarios para obtener su diploma. Aquellos de ustedes en esta categoría deben "duplicar" el trabajo de recuperación y el crédito adicional en un esfuerzo por aprovechar este cierre y graduarse con su clase.
\r\n
Si no está seguro de su estado, debe continuar trabajando con el personal de CHS, completar tareas y comunicarse con su consejero vocacional lo antes posible para ver lo que necesita completar para graduarse.
\r\n
Las personas de la tercera edad en las clases de crédito dual deberán completar los cursos en línea si quieren el crédito universitario.
\r\n
Graduación - Clase de 2020:
\r\n
Desafortunadamente, en este momento, se desconoce cuándo o cómo se llevará a cabo una ceremonia de graduación. Sin embargo, el distrito tiene la intención de trabajar con la clase senior y sus padres para desarrollar un plan que honre los logros de la Clase de 2020 y sirva como el evento culminante de su educación pública, así como el comienzo del resto de su vida. Si tiene CUALQUIER idea o preferencia, asegúrese de enviarla a la administración de CHS y mantenga los ojos abiertos para cualquier reunión de entrada o discusión en clase sobre este tema.
\r\n
Grados K - 11
\r\n
Su año escolar finalizará oficialmente el 19 de junio porque el Superintendente del Estado extendió el año escolar debido al tiempo perdido durante el cierre de la escuela, a menos que el Gobernador, la Junta de Educación del Estado u OSPI nos indique lo contrario.
\r\n
Todos los estudiantes, grados K-11 deben continuar participando en su educación a través de nuestro plan de aprendizaje continuo. Debe esperar que sus maestros se comuniquen con usted por teléfono, correo electrónico, clase de Google o dojo de clase mientras pasan de la orientación inicial del gobernador de proporcionarle trabajo de recuperación y crédito adicional a la orientación brindada al cierre completo de las escuelas hasta el 19 de junio. .
\r\n
Gracias por su paciencia continua mientras navegamos juntos por estas aguas desconocidas.
\r\n
Los niños primero, la educación siempre
\r\n
Jim Jacobs