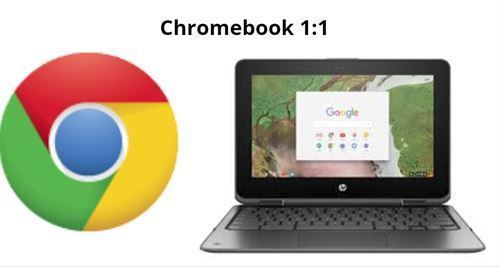 Parents of CHS & OJH Students,
As you may have heard our district is going to go one-to-one at both the junior high and high school. What this means is that the district is going to provide each student with a Chromebook to use in all their classes. This will allow them to access digital curriculum in all of their classes. This is an ever increasing form of education used as it allows for many benefits to our students, including more variety in the lessons taught, more interesting forms of teaching, access to the content from class at home, and the ability to work interactively with both their teachers and classmates just to name a few. Students have been using Chromebooks at school for a couple of years now and we have received positive feedback to the use of Google Classroom by our teachers. The main difference now is that each student will have a specific Chromebook assigned to them.
As with any new practice of this proportion there are many logistical issues to take care of. In an effort to do this in the most effective way possible we are planning to begin our one-to-one initiative after student led conferences this fall. In order to make sure parents or guardians are informed and aware of all that you will need to know we are going to have an informational video available for all parents to view. This video can be viewed on the district webpage and will be made available the Monday of Student Led Conferences week, October 21. This video will inform parents about how this program will work including information pertaining to:
Check-out/Check-in procedure of Chromebooks to your child(ren)
Available insurance program that will be offered by the district
Ability to opt out of your child taking a Chromebook home
Ability for students to use devices they already own
Each student's parent(s) or guardian(s) must fill out the appropriate paperwork prior to their student receiving a Chromebook. We will have staff on hand to take care of all of this for you while you are at Student Led Conferences. When we return to school after conferences all students whose parents have signed the appropriate paperwork and paid for insurance (if you decide to opt in for insurance) will have a Chromebook checked out to them. They will then have that Chromebook for the remainder of the year. As of now we will have students check-in their Chromebooks in June before summer starts so that regular maintenance can be done. However, students will receive the same Chromebook back in August when they return to school.
We are working to make this transition as smooth as possible. If you have any questions about this one-to-one roll-out please contact either Mr. Fox, Principal, at Olds Junior High or Mr. Freitag, Assistant Principal, at Connell High School.

Thank you ahead of time for your help in beginning this program!